PC ENGINE CD-ROM CAPSULE 4
1993 WINTER
(c)1993 MADE IN JAPAN
(c)SHOGAKUKAN
(c)1993 ALFA SYSTEM
(c)1993 HUDSON SOFT
(c)1993 TOHO CO.LTD.
etc...
SuperCDRom² HCD3056
Demo disc

Another demo disk from the japanese magazine PC ENGINE, the monthly magazine for game freaks as they call it. As this is the winter 1993 edition the theme is obviously based around Christmas and the introduction presents two kids on their way home. But oh surprise! isn't it Santa Claus in the sky ? To their delight, and our, their home is now full of presents and this is now your turn to open up the colorful boxes. The first one starts the game catalogue, giving you a list (in japanese) of existing games for the PC Engine. More interestingly, the other boxes contain demos and playable versions of PC Engine games: Godzilla, Super Darius 2, Ys 4, the amazing Sol Moonarge, Bomberman'94 (curiously the Special version!), Tokimeki Memorial, Yawara! 2, Flash Hiders, Faceball and Nectaris.

Related
CapsuleCDRom1 (Pce-CDRom²) CapsuleCDRom2 (Pce-CDRom²) CapsuleCDRom3 (Pce-CDRom²) CapsuleCDRom5 (Pce-CDRom²) CapsuleCDRom6 (Pce-CDRom²)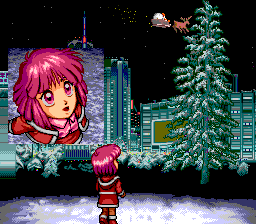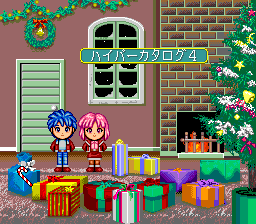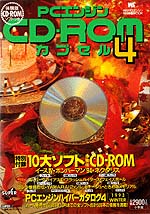 Shogakukan is a major Japanese publisher and launched the famous Shonen Sunday comic magazine in 1959 (main rival to Shonen Magazine). Many animations have also been produced based on the comics published by the company, like Doraemon. PC Engine magazine was published by Shogakukan and I believe also released those Demo discs. Those discs were part of special editions, the last issue being the DUO-RX released during the summer 1994. Interestingly, but I am not sure about this, the japanese magazine seems to have inspired the first issues of Turboplay, american magazines dedicated to the TurboGrafx-16, US version of the PC Engine. But I have never heard of american versions of those discs though... Finally, this is just a guess, but I think they were created in close relationship with Hudson Soft as the CD serial number follows the same pattern as Hudson ones (HCD####) ...

O
M
A
K
E



Click on picture to enlarge
LK



Add your Pov here !



P
O
V
s


I personnaly love those Demo and Catalogue discs. If you collect PC Engine games, they can be a real treasure and give you sneak peaks to unusual games. For instance this one contains the Special Edition of Bomberman'94 and also the really beautiful Sol Moonarge.